SENIOR DESIGNER @ Insomniac Games
JUNE 2016 - PRESENT
Senior Designer responsible for mission/level design, scripting and rapid prototyping. Insomniac Games has received recognition from critics as an acclaimed video game developer. The company was named the twentieth-best video game developer by IGN, and the best place to work in America by the Society for Human Resource Management.
MARVEL'S SPIDER-MAN ( 2018 )
DESIGNER PS4
Details Coming Soon.
Game releases September 7, 2018.
#SpiderManPS4
MORE INFO
SENIOR DESIGNER @ 5th Cell
2010 - AUG 2015
One of two level designers for 5TH Cell's first 3D next-gen title, Hybrid, which was developed using Valve's SourceSDK. Designed levels in both 2D and 3D environments. Currently working on an unannounced project in multiple roles: level designer, systems designer and mission/narrative director while mentoring newer designers in learning to work inside a visual scripting environment.
SCRIBBLENAUTS: FIGHTING WORDS ( 2013 - AUG 2015 )
SENIOR DESIGNER iOS
Rapid prototyping of core game modes through visual scripting.
Designed and created levels across multiple game modes.
Designed/Scripted missions, enemies, gameplay objects.
Designed/Oversaw tool development for the content pipeline.
Writer for mission narratives, themes and characters.

SCRIBBLENAUTS UNMASKED ( 2013 )
LEVEL DESIGNER / MISSION DESIGNER PC/Wii-U/3DS
Designed layouts and environments for 6 of the 12 locations.
Designed, choreographed and scripted 6 of the main story missions.
Choreographed and scripted promotional material for trailers and web videos
MORE INFO
HYBRID ( 2012 )
LEVEL DESIGNER XBOX360
Built with SourceSDK.
Design, Greybox and Performance on 4 of the 10 maps.
Navigation mesh creation.
Level Audio Scripting.
Demonstrator for GDC, E3 and San Diego Comic Con for Summer of Arcade.
MORE INFO
RUN ROO RUN ( 2012 )
LEVEL DESIGNER iOS
Designed all 420 launch levels and weekly free levels.
Designed interaction objects unique to each chapter.
Promotional videos.
MORE INFO
SKILLS:
3D/2D LEVEL DESIGN
MISSION DESIGN
SOURCE SDK
GAMEPLAY SCRIPTING
GREYBOX PROTOTYPING
SYSTEMS DESIGN
PHOTOSHOP
WRITING
VIDEO EDITING

ANIMATION DIRECTOR @ Ignition Entertainment
2007 - 2009
Directed animation, cinematics and motion capture as well as handled Producer duties for the Animation Team and internal promotion material for demos and gameshows for Reich:Downfall which used Unreal Engine 3.

The project was cancelled in 2010.
REICH: DOWNFALL ( 2007 - 2009 )
ANIMATION DIRECTOR / PRODUCER XBOX360/PS3/PC
Producer for Animation Team.
Cinematic and Motion Capture Director.
Cinematic Camera scripting using UE3 Matinee.
Promotional / Gameplay Videos.

SKILLS:
PRODUCTION SCHEDULING
UE3
KISMET SCRIPTING
UE3 MATINEE
CINEMATIC DIRECTION
MOTION CAPTURE DIRECTION
VIDEO EDITING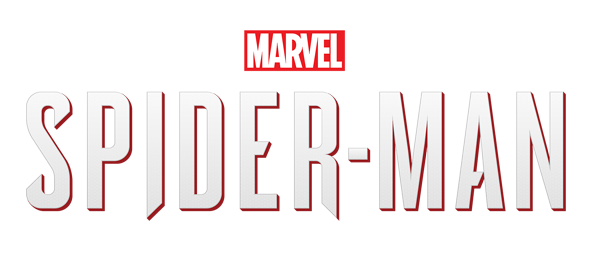 as a DESIGNER
Coming soon.


Spider-Man PS4 on sale September 7, 2018.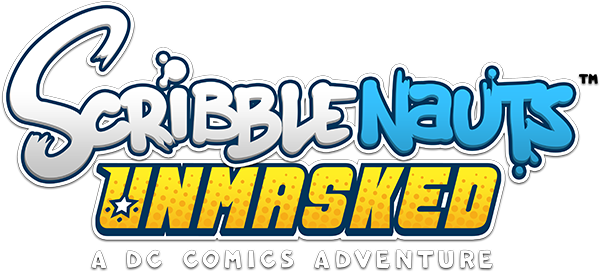 as a LEVEL DESIGNER
For Scribblenauts: Unmasked I was tasked with designing many of the key areas in the game. A lot of time and research went into the design of each level. Making sure to include easily recognizable areas was our main goal for each level - and I tried not to disappoint.

Comic fans will recognize things such as the Bat Computer within the Batcave or the Bat-Signal upon the roof of the Gotham City Police Department - while more keen eyed and hardcore DC fans will find hidden gems such as the Bottled City of Kandor, Jason Todd Memorial and the Cosmic Anvil. As a Designer, I was in charge of the overall layout and the positioning of iconic set-pieces: this included positioning, scale, and collision.
as a MISSION DESIGNER
I was also tasked with designing many of the Starite Missions in the game. These missions were spread throughout the entire game and focused on a series of puzzles or fights involving one of the main characters of the Justice League working alongside Maxwell - each location had one.

As a Designer, I was in charge of the mission design, scripting, character interactions/dialogue (non-story related), cinematic direction and implementation. Because of the large amount of cinematic work I ended up doing, I was also asked to script many of the promotional in game scenes used for the launch trailers and web-based pre-release hype videos.

In total, I was responsible for designing 6 locations, 6 main narrative missions and scripting/choreography for scenes in the Launch and Hero Creator promotional trailers.

If you would like to know more about any of the levels or missions, please click on one of the below links:
the LEVEL DESIGNS

the MISSION DESIGNS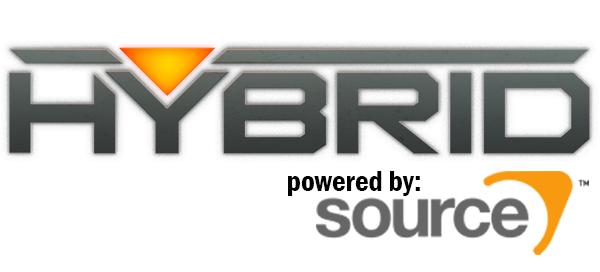 as a LEVEL DESIGNER
Developed using Valve's Source engine, Hybrid was 5TH Cell's first 3D game as well as their first next-gen title. As one of two Level Designers, I was tasked with designing and greyboxing 4 of the games 10 maps. Between the two of us, I focused heavily on nav-mesh creation and level audio implementation for a lot of the maps while assisting with optimization where needed. In order to adapt Left for Dead navigation mesh system to fit our needs, I worked with the programming staff to help develop and test improvements.

For each level, designers were in charge of the creation of the greybox layout and establishing key areas for cover and set pieces. Cover placement had to be fair and balanced with no areas open for cheap kills. We wanted players to feel that if they were behind cover - they would be safe from fire... so long as someone else didn't land directly on the opposite side that is. Iteration to improve on this aspect of the design was ongoing throughout the greybox process so that when the level was delivered to the art time it was ready to be decorated without major changes.

Alongside the creation of the greybox - we would also create the navigation mesh. Supported by CLIP brushes to keep flight along paths smooth, the navigation mesh system was originally built upon the codebase delivered with Left for Dead. Further improvements had been made in between the original and the sequel, however - we were too far into the project to make a major change. Instead, we made improvements to the system to better fit our needs for jetpack movement as well as make it easier for the two designers to create and iterate on them quickly. The result were navigation meshes that were cleaner to view and allowed for us to locate troubled areas easier when the time came to begin bug fixing.

Finally, designers worked alongside the art team to help with optimization. The game was announced that it would be running at 60 FPS and we were told we could not have the game running below a 720P resolution. The long sightlines and close cover positions, which also needed to support smooth camera movement all around, made it a very difficult task. Many hours were spent reworking BSP; converting sections into func_brush objects in order to clean up the visleaves and ultimately get the running at 60FPS.

For more detailed information on each of the levels, please click one of the links below.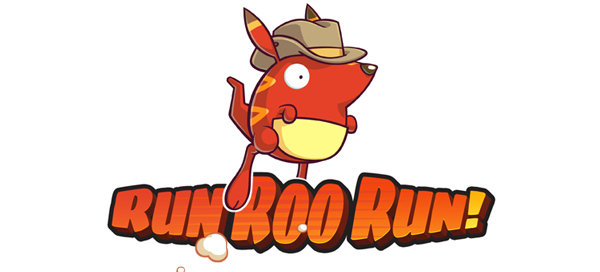 as a LEVEL DESIGNER
While also working on Hybrid, I was asked to design levels for 5TH Cell's first independently published title for iOS; a "micro-platformer" called Run Roo Run. The team primarily consisted of myself, our overseas contract artist, the Technical Director and our Creative Director with additional support for audio and testing coming later. At launch, the game had 420 levels spread across 20 chapters; each with it's own unique mechanic.

As Level Designer, I designed and built all 690 levels that are available for Run Roo Run as well as designing many of the new mechanics introduced in each chapter including, but not limited to: the circus canon, rolling barrel, tire swing and gravity switcher.

Each chapter consisted of 15 Normal levels which introduced a new mechanic and allowed the player to get used to how it worked and how it interacted with any objects introduced in prior chapters. Along with the 15 Normal levels there were an additional 6 Extreme levels for each chapter that required near split second timing in some cases to be completed under par.

Once the game shipped and was well received, we wanted to keep people interested - each week I was required to design 10 new levels that would be released. This process went on for a total of 27 weeks after the initial launch date adding an additional 270 maps to the initial 420 the game had at launch.

Finally, I was in charge of the creation, naming and setup of the Achievements for Game Center as well as creating and editing the Launch Trailer.

For more information or to see all 690 levels of Run Roo Run, click the link below: